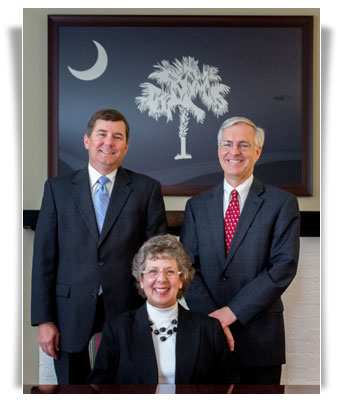 Firm Overview
Small Firm Offers Big Benefits
Lott & Searcy, LLP is a small firm, but we offer the experience and resources which our clients need and expect. Because we specialize in matters relating to commercial real estate, we are able to devote the time and attention necessary to complete complex matters statewide. With the assistance of experienced, dedicated, and professional paralegals, and by employing the latest in technology, we provide our clients a real value--competent and responsive service at a competitive cost. We take time to get to know our clients in order to provide personalized service to each.
Our attorneys, combined, have over thirty years of experience working with lenders, investors, and developers in all types of legal issues relating to commercial real estate and banking law, including -
Real Estate Transactions

Commercial Lender Representation

Title Insurance

Foreclosures, Collections, and Workouts and
Business Entity Formation
In addition to our extensive legal experience, our attorneys also have a background in the banking industry, which provides us with an advantage in representing lenders and borrowers.
We are dedicated to employing the latest in technological advances to ensure that our work is accurate, completed, and provided to our clients as efficiently as possible.
At Lott & Searcy, LLP, we diligently pursue our clients' best interests, while assertive when necessary, we also strive to maintain professionalism and courtesy in all of the interactions that we undertake on our clients' behalf. Additionally, we strive to please our clients and work with them to enhance their image and reputation.
To learn more about us or to discuss your legal situation, please contact us today!